Four Reasons to Choose Botswana for your Next Safari
March 30, 2022
Though it's not Africa's most famous safari destination—at least, not yet—Botswana has steadily and quietly developed a reputation as one of its most spectacular. What makes this sparsely populated, hard-to-access country so endlessly alluring to savvy safari travellers? Allow us to explain.
Dazzling Wild Diversity
Botswana's flat, landlocked topography, which is surrounded on nearly all sides by much larger countries, manages to encompass some of the most dramatically diverse landscapes on the continent. These include the vast, sere sweep of the Kalahari Desert; the grasslands and mopane woodlands of Chobe National Park; the expansive salt pans of the Makgadikgadi Basin; and—most astounding of all—the sprawling watery oasis of the Okavango Delta.
Each of these distinct ecosystems hosts its own plethora of wildlife. Cheetahs, meerkats, aardvarks, and pangolins thrive in the arid Kalahari; Chobe is home to the world's largest concentration of elephants (an estimated 200,000 of the mighty beasts); and even the stark moonscapes of Makgadikgadi, once they flood in the rainy season (between December and April), receive masses of zebras and wildebeest, and clouds of pink flamingos. The Okavango Delta, however, welcomes a truly staggering array of creatures—including more than 130 mammal species, 150 fish and reptile species, and nearly 500 bird species. These are especially profuse during the dry season (May to October), but can be spotted almost year-round.
Peerless Sustainability
The measures Botswana has taken to protect both its wild biodiversity and the viability of its human residents are unparalleled among African countries. Some 40 percent of the country's land mass (about 225,000 square miles) is protected reserve, where commercial hunting of threatened wildlife species like lions and rhinos has been completely banned since 2014.
Botswana's government has also embraced a low-impact tourism model, where the number of visitors in conservation areas is strictly controlled. At many privately owned concessions, for example—which make up the bulk of the country's preserve land—density is limited to about one guest per 19 square miles. These concessions, many of which Micato partners with, must also commit to maintaining numerous other sustainability standards—such as ecologically-minded architecture, green power sources, and the support of local communities through employment and outreach programs. These efforts have over time built a thriving conservation-focused economy, in which nearly half the working population has jobs connected with wildlife tourism.
Profound Privacy
Roughly the same size as Kenya, Botswana has only a tiny fraction of its East African cousin's population. That means that, while it's neither as developed nor as easily accessed by commercial transport (most safari travellers arrive by charter flight), it's also nowhere near as crowded. This is especially true in its remote wild landscapes, where its relatively small number of safari camps are widely spaced for maximum privacy.
The majority of Botswana's luxury wilderness lodges are also small; most host only a dozen at a time (and almost none more than 24). So it's not unusual for visitors to feel they have the country's thunderous elephant herds, prowling big cats, cacophonous birdsong, and stunning sunsets all to themselves.
Luxurious Comfort
Botswana's extraordinary dedication to a minimal-impact ethos might not seem—at first—to jibe with sumptuous safari luxury. But the country's safari camps are some of the most lavish on the continent. Among those that Micato partners with are the solar-powered Abu Camp, in the Okavango Delta, where just six gorgeously appointed tented suites have their own private plunge pools, copper soaking tubs, and viewing decks for surveying the resident elephant herd; and Savute Safari Lodge, in Chobe National Park, where 12 plush "chalets" built with thatch roofs and gleaming local hardwoods look directly over the Savute Channel: a legendary waterway plied by lions, Cape buffalo, hippos, and fish eagles.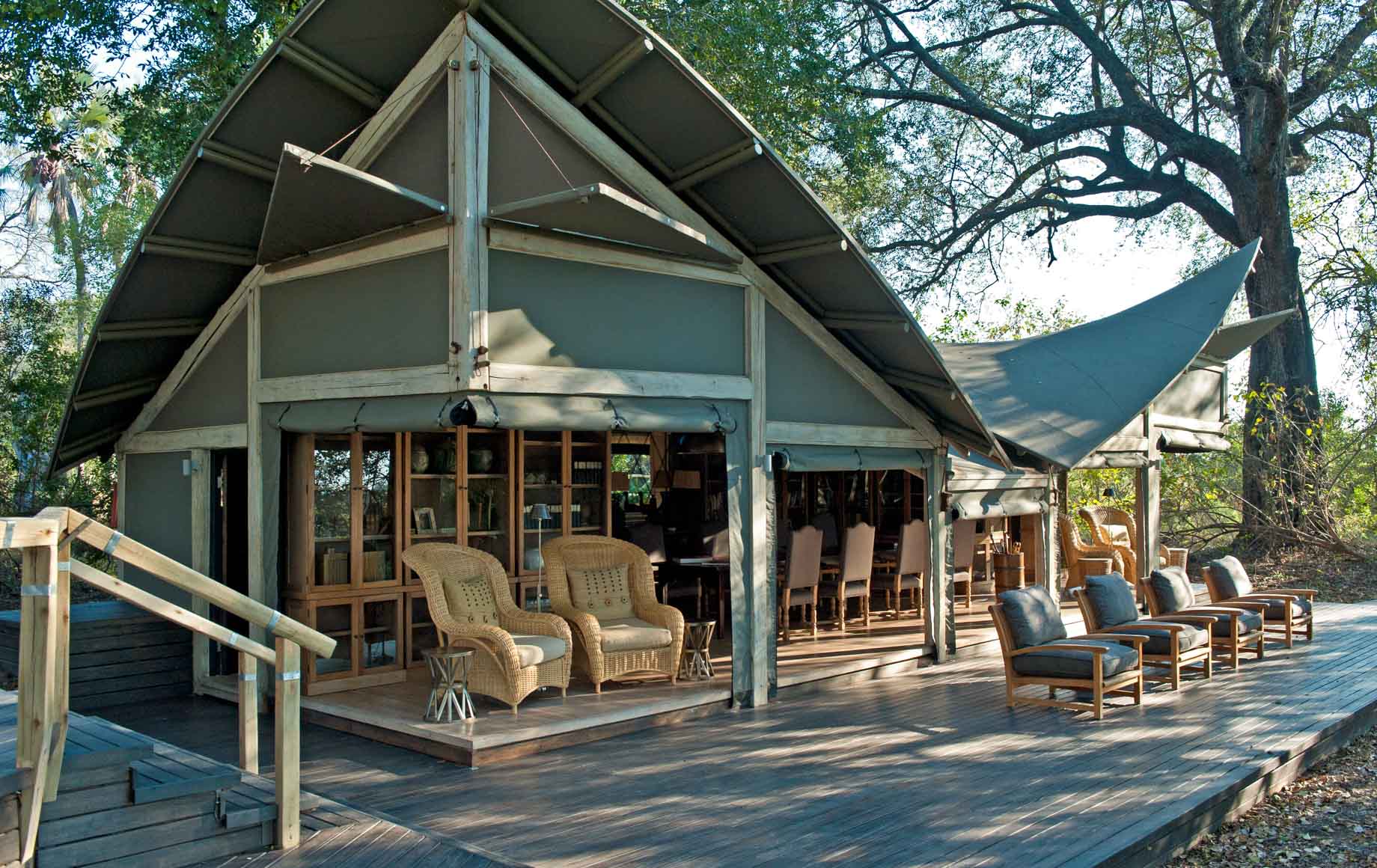 You can discover the secrets of Botswana on Micato's Classic Safaris in Botswana or work with our experts to design a private custom safari to your liking.
To learn more about safari in Botswana—or to start planning your own itinerary—speak with one of Micato's Africa-travel experts.
Up Next: Top four luxury travel trends for 2023 – and why you'll want to be a part of them