Southern Africa, South Africa
​Stellenbosch, Franschhoek and the Cape Winelands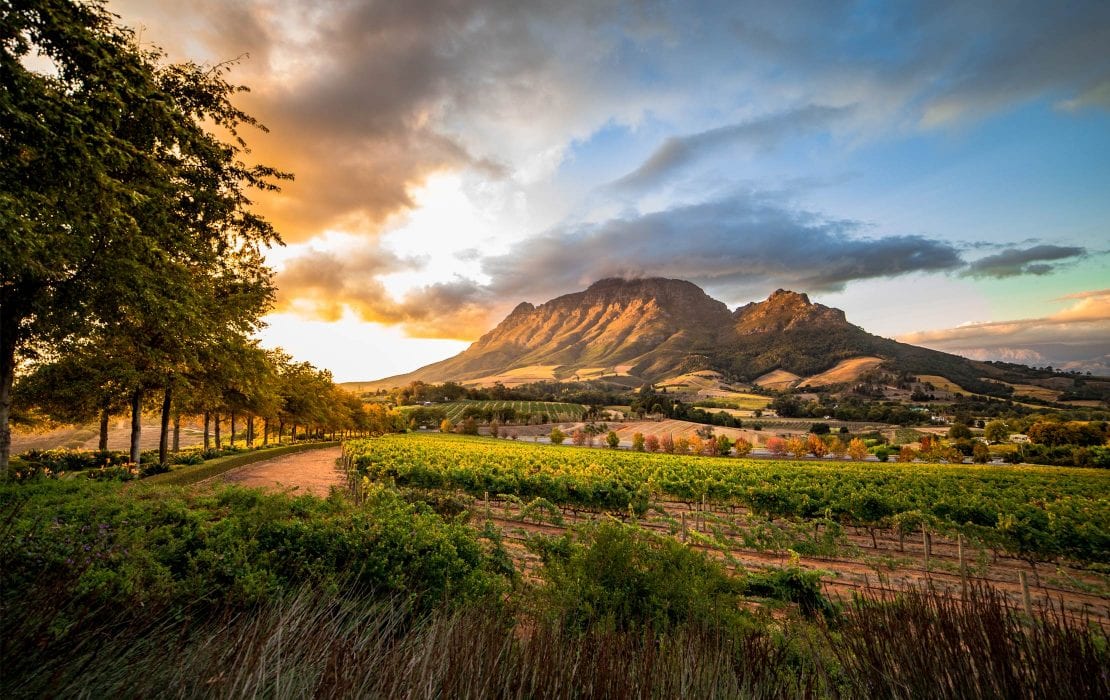 The Cape Winelands are a scenic treasure, graced with bang-up views and vaulting rocky hills that—with all due respect—out-drama Napa and Sonoma (that sentence was a little ruefully written by a fellow in Northern California's magnificent Wine Country!). In addition to its world-class vintages, the Winelands rightly considers itself South Africa's culinary capital (according the the Winerist, the region is home to three of the top ten restaurants in South Africa, and one in the top 50 in the world).
Micato safariers wander in the sparklingly kempt Dutch colonial towns of Stellenbosch and famous Franschhoek ("French corner" in Dutch, a small sign of the Western Cape Province's multicultural history), drop in on family-owned cheese farms and vineyards, lunch at the renowned Delaire Graff Estate (where, one guest wrote, "luxury meets stunning surrounds").
Meandering in purposeful leisure in the Winelands, it's sometimes difficult to realize that we're in Africa, but indeed we happily are, in a particularly gorgeous, cosmopolitan, and typically welcoming part of Africa, a reminder that the second-largest of continents—quite a bit larger than Europe and South America combined—is perhaps more diverse than any continent, and, in our admittedly prejudiced opinion, as full of wonders and surprises as any.
Great wines seem to be made in spectacular surroundings. The Cape Winelands certainly support this concept. Frank PrialFormer wine critic for the New York Times
Safaris to ​Stellenbosch, Franschhoek & the Cape Winelands
Camps & Lodges in Cape Winelands