Kruger National Park, South Africa
Ngala Tented Camp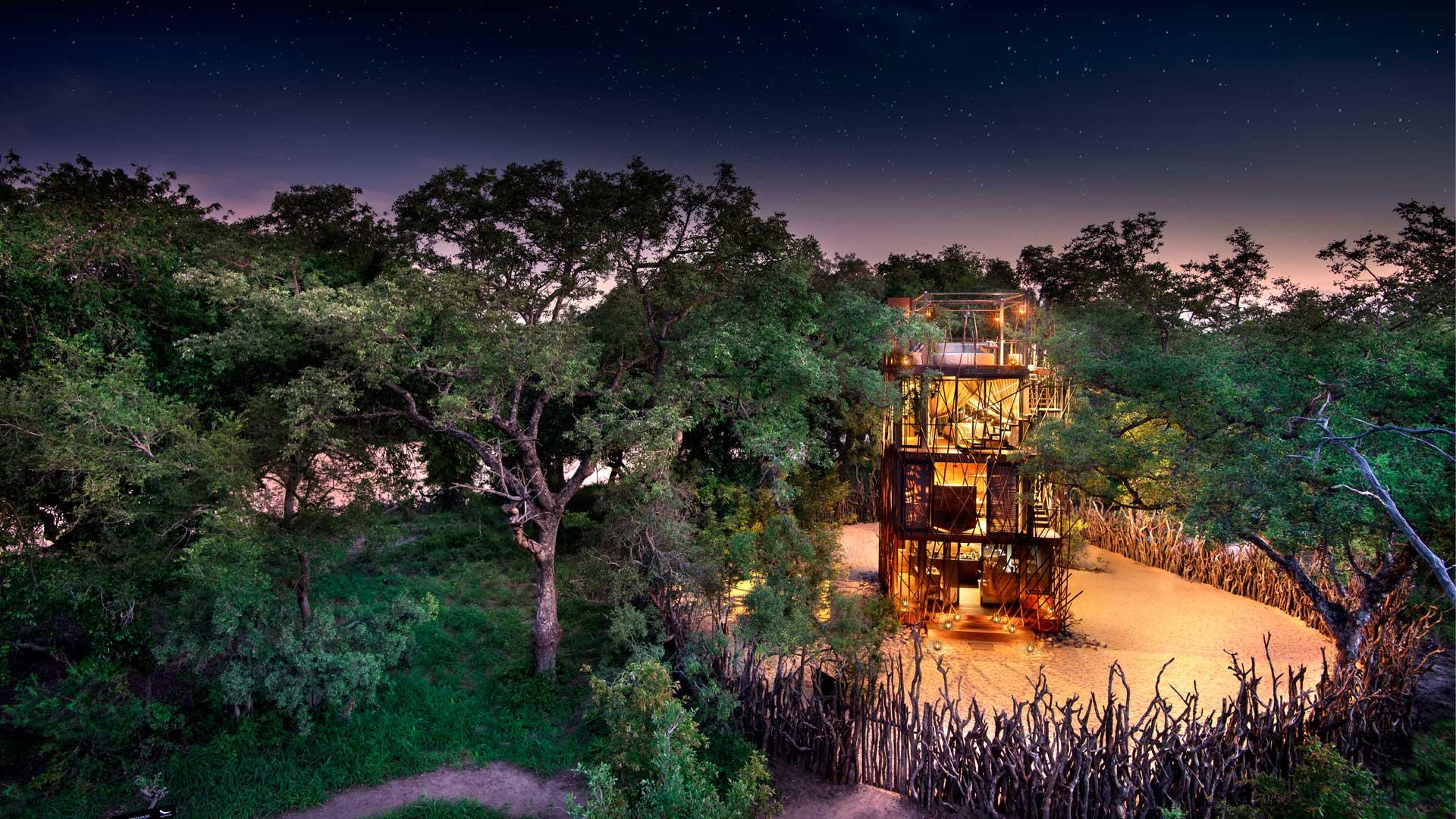 Insider's Review of Ngala Tented Camp
Elevated, airy and occupying prime Kruger-flanked position, a romantic billet awaits at Ngala Tented Camp. From mesmerising sunsets and sundowns to cooling afternoons by the infinity pool, we find ourselves safari-ing amidst very rich climes indeed. Surrounded by dense riverine forest and the sandy beds of the Timbavati River, here the hearts of the Big Five beat strong and fast.
A haven for elephant, buffalo, rhino, lion, leopard, spotted hyena, giraffe and all manner of brethren big and small, Ngala Private Game Reserve shares an unfenced boundary with world-renowned Kruger National Park, South Africa's largest game reserve and just one of the biggest any-old-where. The wildlife experience at Ngala is at once among the most diverse and the most civilised – private, sublime meals with fine wines enjoyed under a star-studded sky, pampering in the spa, perhaps an afternoon lolling in the cooling pool and—always, always, always—the magic and the majesty of Africa's animals and birdlife, in their ever-present finery.
Accommodations at Ngala Tented Camp
Chic and contemporary, Ngala Tented Camp's nine intimate and luxurious tents make a fine choice for any comfort-loving couple, as well as an exclusive-use option for family or friends in search of an elevated, informed style. Luxury tented suites are set on raised platforms and artfully designed to blend into riverside trees, ensuring both low environmental impact and high wow factor. Air conditioning and wifi operate throughout, with design elements that include a spacious ensuite bathroom, outdoor shower for a plein air frisson, snug electric blankets for winter, and private wooden decks.
Open a good book, nurse a cooling drink, raise a handy pair of Swarovski binoculars to a happy herd of elephants sauntering past, or simply lie back and listen to the eternal sounds of the African plains. A lap pool following the contours of the Timbavati riverbank is perfect for relaxing, while a nearby massage sala is the serenest spot to unwind between game drives. Private lunch platters are served on panorama decks, on the lush lawn or, rather classically, poolside. Intimate patio dinners are accompanied by a natural symphony and the starlit African sky.
A note for families & children
Families and their children aged 12 and older are welcomed heartily and happily to experience a lifetime of safari wonders at Ngala.
Activities at Ngala Tented Camp
While our days revolve around exciting game drives in the mornings and late afternoons when birds and beasts are their most animated, there is much to do in between. Join your knowledgeable guide on foot for an interpretive bush walk, or learn about protection and conservation on a rhino notching outing. For a truly magical immersion, there's the fairytale-fit Ngala Treehouse—a remote overnight retreat that lulls you to sleep on an elevated and safe platform, complete with shower and flush toilet for a star-speckled sleepout in total comfort.
More Camps & Lodges in South Africa